Lovely Latina coed 💜 Xxlayna Marie (it's pronounced YUH-LAYNA) makes her 4th

Hussie

🌴

Pass

appearance this week and seeing as we're on a BBG kick these days, we paired her up with our very own Brian Omally and new stud Danny Steele for today's update. After our esteemed director Johnny 🎥🎬 Robins conducts the interview portion of the program 🎤👧🏻 Xxlayna gets her juices flowing by finger and dildo fucking her neatly trimmed vag. The boys step in with some lube 💧 for Xxlayna's perky tits and tight little ass. The action starts as Brian goes down on Xxlayna 👅😻 while she sucks on Danny's prick. Xxlayna then does the 🎵 Row Row Row Your Boat 🎵 thing, followed by a double footjob 🍆👣🍆 Then we get down to the fucking, as Brian and Danny take turns fucking Xxlayna in the face and pussy, even going airborne a couple of times 🛫 When the boys have had enough, Brian gives Xxlayna a nice creampie ✊🍆🥧 and Danny cums on her pretty little face ✊🍆💦👧🏻 Afterwards, we followed the three into the shower 🚿🧼 only to find that the sucking and fucking was far from over...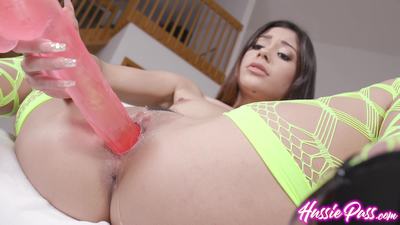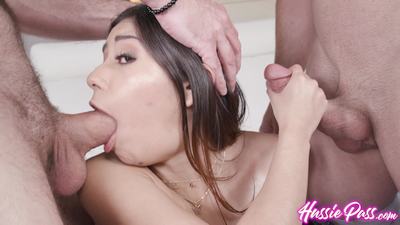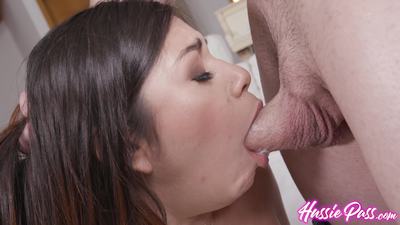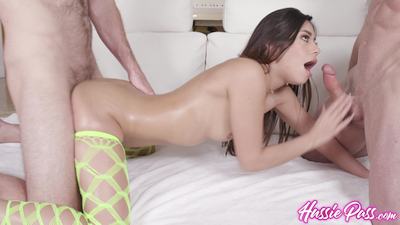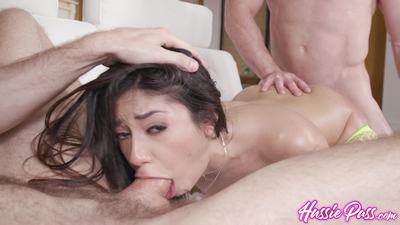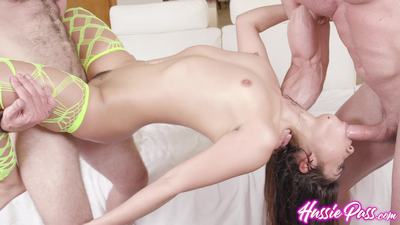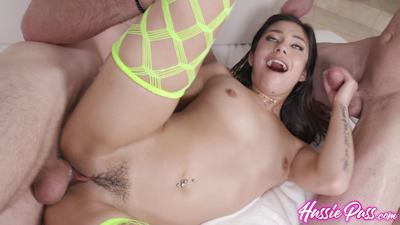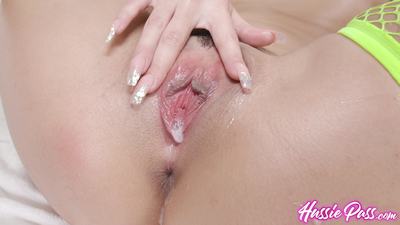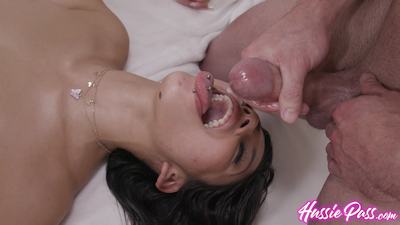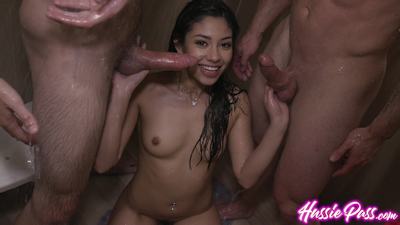 To be honest, these pics don't truly represent this scene, so we suggest you...

Watch The Trailer For Xxlayna Marie's Scene:
She's Sexually Open With Herself
Get Your Hussie Pass HERE