Our lovely friend 💜 Kyler Quinn wanted to do a special "Airtight" scene, so we teamed her up with Damion Dayski, Danny Steele and Oliver Flynn for this week's special

Hussie🌴Pass

update. Urban Dictionary defines "Airtight" as:

"(The) Practice of filling all 3 orifices of a female by either penis, or objects. A penis in the ass, pussy and mouth at the same time, or a combination of penis and vibrator/dildo".

Well, I can say we covered all those bases! After a quick pre-sex interview, the action starts with the boys slathering Kyler in lube 💧 and getting all three of her holes loosened up with some large rubber dongs. Kyler gets on her knees and we have some blowbang action as she sucks off all three guys at the same time. Danny then shows our humorous side by sticking one of the suction-cup dongs to the top of his head and having Kyler ride it as she blows Damion and Oliver. They Kyler shows us that she's a true 3holer as all three guys take turns simultaneously fucking her mouth, pussy and ass. Damion, Danny and Oliver fill Kyler's holes in a number of positions until the boys can hold out no longer: Danny and Oliver cum on Kyler's face and Damion dumps in her cunt. We followed Kyler into the shower after 🚿🧼 to see how her 1st ever "Airtight" went... Until Next Time! 🏝️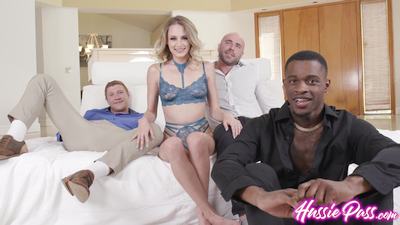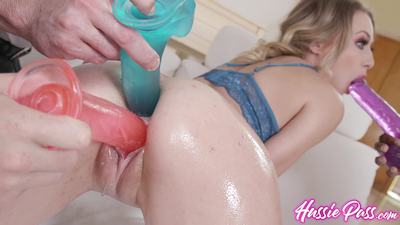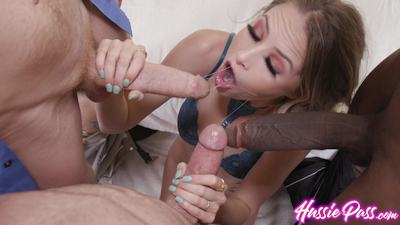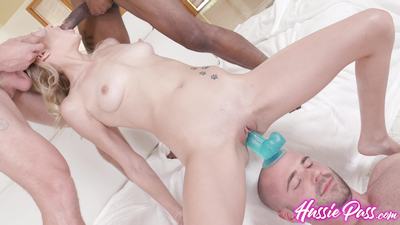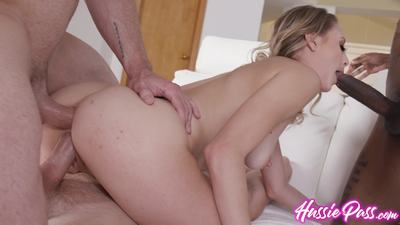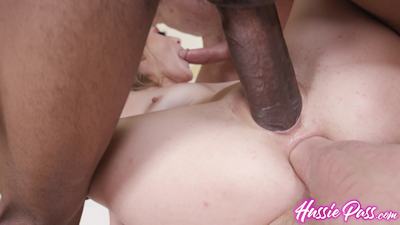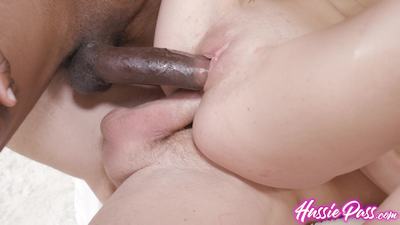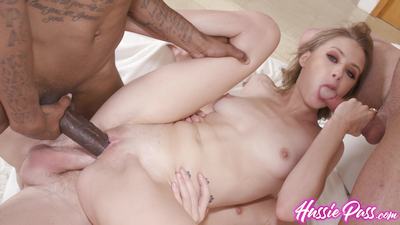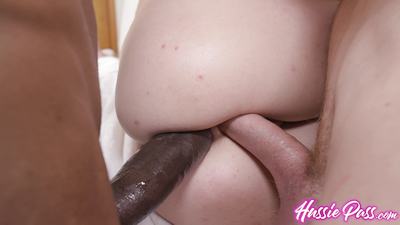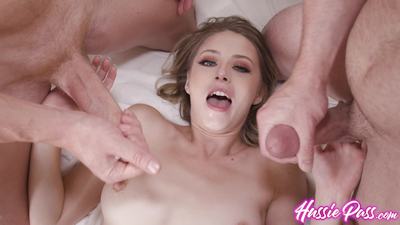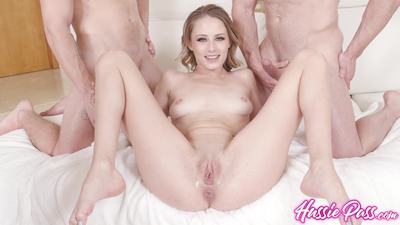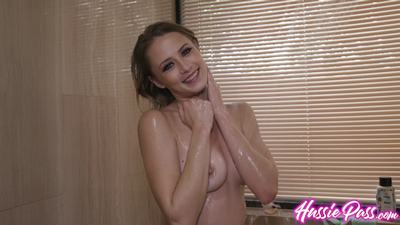 To be honest, these pics don't truly represent this scene, so we suggest you...

Watch The Trailer For Kyler Quinn's Scene:
Kyler's 1st Ever "Airtight"
Get Your Hussie Pass HERE