...assuming Ken can have multiple orgasms! 😯😮😲

Hussie🌴Pass is pleased as punch to have sensational 21-year-old newbie Kay Lovely making her debut with us today, and we paired her up with our good friend Oliver Flynn for this week's extremely hot update! After the Johnny 🎥🎬 Robins interview portion of the program 🎤👱‍♀️ Kay, who certainly is "lovely ", goes spread-eagle and uses her fingers to get her juices flowing. In comes Oliver to 💧 lube up Kay's phenomenal natural breasts 🍈🍈 and juicy 38-inch backside 🍑 which she of course twerks for us. Oliver slides his face underneath Kay's glistening ass and begins to lick and suck on her throbbing clit 👅😻 Kay gets on her knees and takes all of Oliver's 9.5-inch cock in her mouth and down the back of her throat. She then gives him a slippery footjob 👣🍆 and of course Oliver just had to stick his dick between Kay's very fuckable breasts 🍈🍆🍈 Then we get to the fucking and Kay's pussy must be THAT FUCKING GOOD because before you know it, seasoned vet Oliver pulls out and unloads his love onto her stomach ✊🍆💦 Until Next Ti...NO WAIT!

As we said, Oliver is a seasoned vet (hell, he's got 30 Hussie🌴Pass scenes alone) and his recovery time is AMAZING, as he gets right back in there and continues to deep-dick her lovely pussy, first missionary, then piledriver, cowgirl, reverse cowgirl, and finally doggystyle, until he pulls out and releases Load #2 onto Kay's lovely face ✊🍆💦👱‍♀️ As is the custom, we followed the two lovely lovers into the shower 🚿🧼 to see how things went...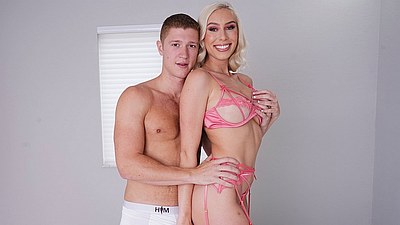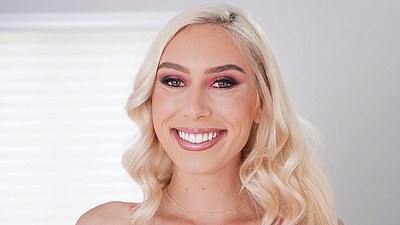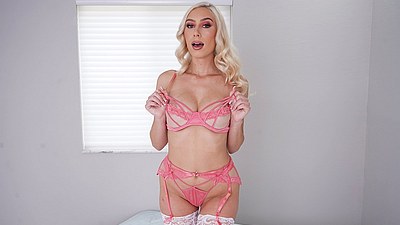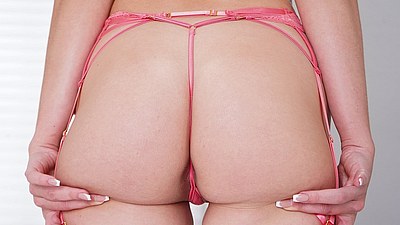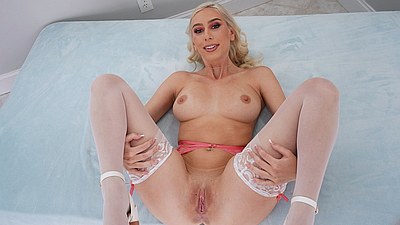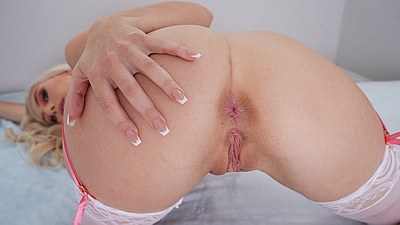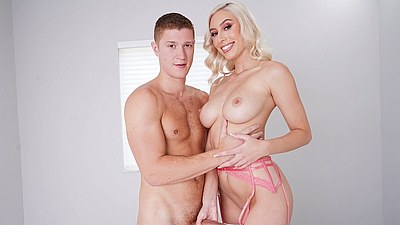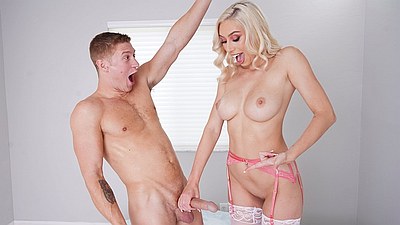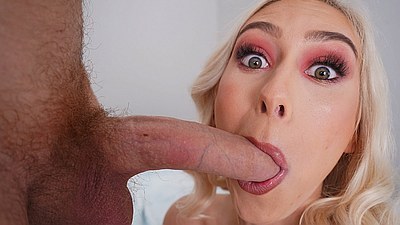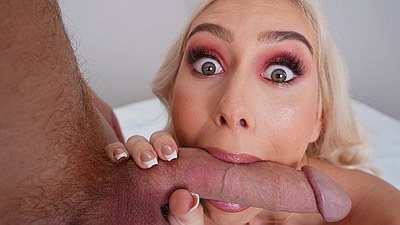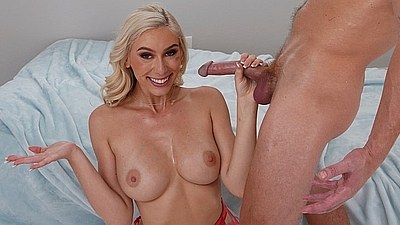 To be honest, these pics don't truly represent this scene, so we suggest you...

Watch The Trailer For Kay Lovely's Scene:
Ken & Barbie Vibes
Get Your Hussie Pass HERE