Brooklyn native GoGo FukMe makes her Hussie🌴Pass debut this week and she's here to take some dick A LOT OF DICK: Brickzilla's 13-inches and Damion Dayski's 12-inches! After the Johnny 🎥🎬 Robins interview portion of the program 🎤👩🏾 GoGo gets her juices flowing by fucking herself with a rather large translucent blue rubber dong. Brickzilla and Damion enter the picture and apply some lube 🧴💧 to GoGo's lovely 38DDD tits 🍈🍈 which she can jiggle on command 😍 and her beautiful 44-inch ass 🍑 and when she twerks for us, she literally makes that booty clap! 👏🏾 GoGo gets down on her knees and the fellas simultaneously whip out their cocks…and the look on her face is priceless! 😯😮😲 She goes from one dick to the other until Brickzilla lays back on the couch and Damion lays underneath GoGo to taste those juices that she got flowing 👅😻 She continues to suck on Brickzilla's thick dick as Damion slides his body under her and sticks his stiff prick in her very moist vagina. From then on, it's simply GoGo blowing one of the guys as the other deep-dicks her pink pussy in all kinds of positions. For the grand finale, Damion pulls out of her vag and cums on it, followed by Brickzilla dumping in GoGo's mouth. Of course, we followed GoGo into the shower after 🚿🧼 to find out what it's like to take 25 inches of dick 📏📏➕☝🏾 Until Next Time! 🏝️
PS ~ IMHO, GoGo FukMe has to be one of the BEST pornstar names EVAR!!!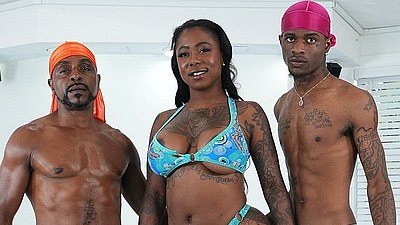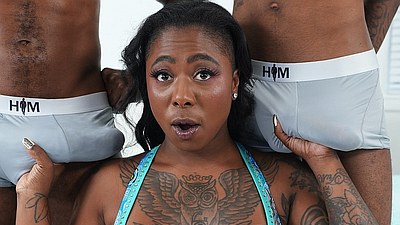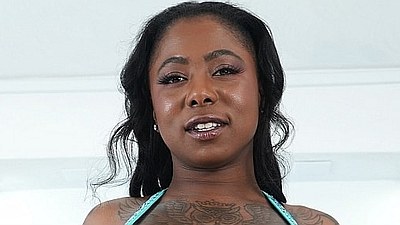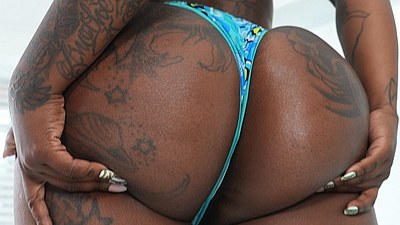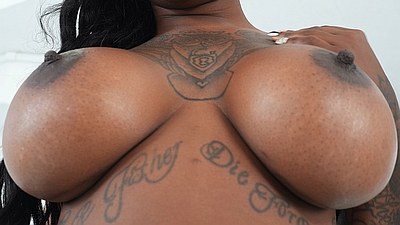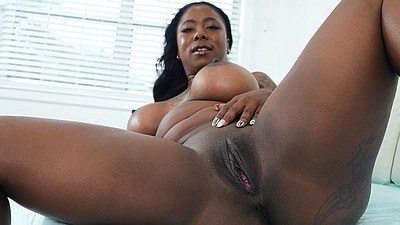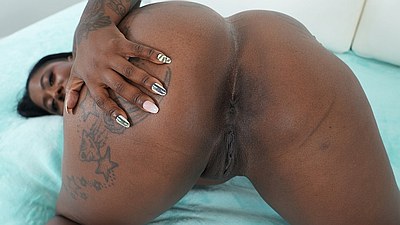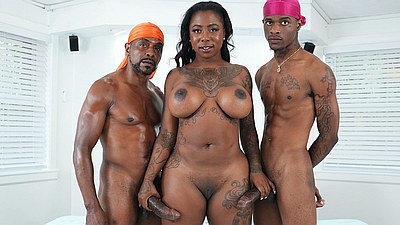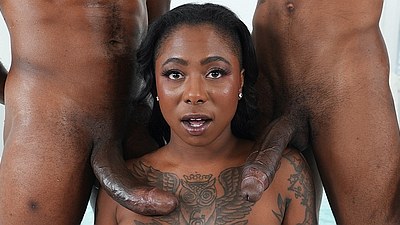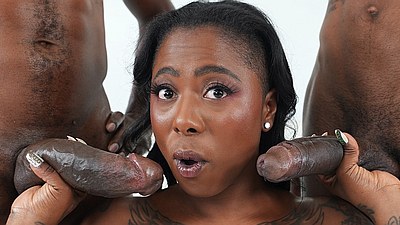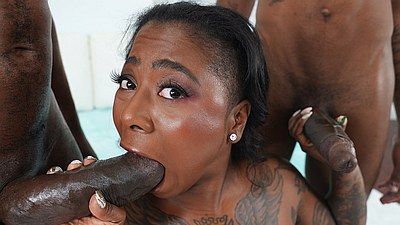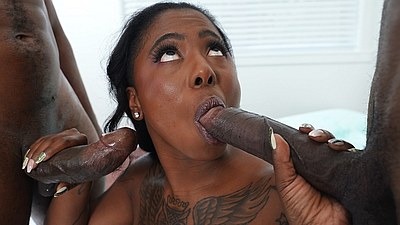 To be honest, these pics don't truly represent this scene, so we suggest you...

Watch The Trailer For GoGo FukMe's Scene:
25 Inches Of Dick
Get Your Hussie Pass HERE